All About Elk Hunting In BC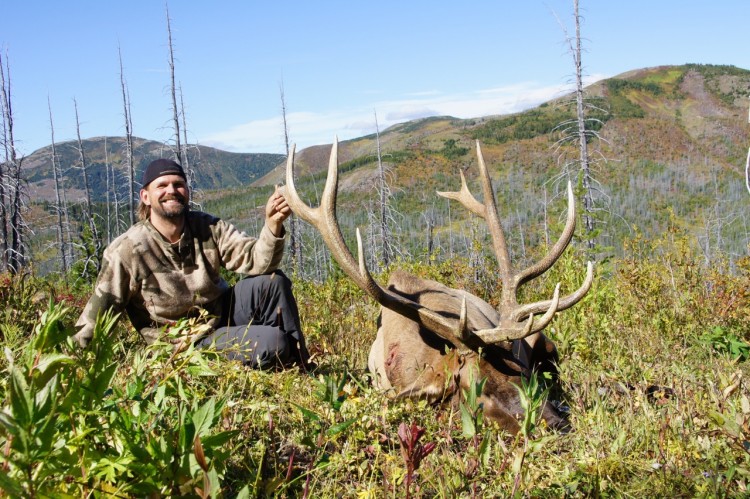 If you are a lover of big game hunting, an elk is one of the favorite big game animals to hunt. Elk hunting is one of the most popular outdoor events in British Columbia, Canada. Elk hunting is one of the most exciting sports with plenty of cross-country traveling on foot or horseback. The big bull elk usually weighs up to 1000 lbs with grand antlers. Elk hunting is not only a sport but all about enjoying the natural surroundings. This article provides a comprehensive overview of elk hunting BC.
The elk is a fascinating animal in British Columbia. In fact, it is considered the second largest species of deer in the region. Elk hunting has become extremely popular in recent times among the big game hunters in the area. There are many companies that offer guided elk hunts to suit the varying tastes and budgets of hunters. BC is considered a good place to hunt trophy elk in Canada. There are many things that you need to keep in mind when preparing for an elk hunting trip. Some of the most important skills that you need include physical fitness, high altitude conditioning, navigational skills, tracking skills, camping and survival gear, appropriate clothing, hunting skills & equipment, and meat packing gear. You also need to learn various elk calls to attract the animal and require a flat shooting rifle that could cover a varying range. These are important skills to cultivate before you undertake an elk hunting trip in British Columbia, Canada.
A great outfitter is the best option to guide you throughout your elk hunting trip in BC. IF you're looking for British Columbia elk hunting, the area has many great outfitters prepared to help you in all your elk hunting endeavors. Your chances of hunting a majestic elk are greatly enhanced when you pick a great outfitter to assist you in the process. These people offer you the best opportunity to succeed in your elk hunting BC trip. They have all the resources, knowledge, and experience to assist you to succeed in elk hunting. Communicating your needs to the outfitter will help increase your chances of success during the hunting trip.
An elk has a very sharp sense of hearing, smell, and vision. The animal will never let you come closer to it. Unless you are an experienced hunter, your chances of succeeding in elk hunting are slim. This is where a professional outfitter comes in handy. They have highly experienced guides who will help you hunt trophy elks in British Columbia, Canada. Finding a professional and experienced outfitter may not be an easy task after all. With so many outfitters in BC, how will you pick the best company? The internet has simplified your efforts of picking the best outfitter in BC. You can easily compare the service features and packages offered by various outfitters by going online. This way you can pick the best outfitter to help you hunt a trophy elk in BC, Canada.
The aforementioned article provides information on elk hunting trips in British Columbia, Canada.