Outfitter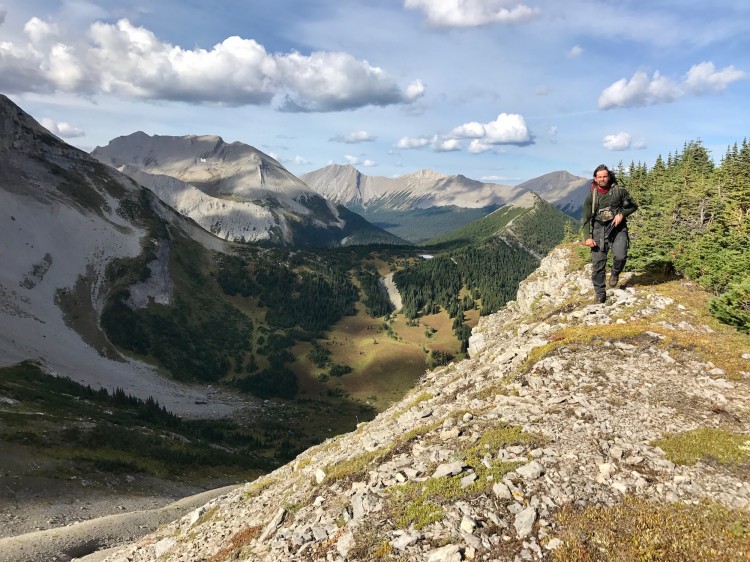 Jessica and Aaron were married in 1998. They were blessed with Chase in 2008 and Faith in 2013. Both have been a very energetic and entertaining addition to the mix.
Aaron Fredlund started in the guiding/outfitting business about 21 years ago when he began working in northern British Columbia. It was here that he could combine many of his natural and learned abilities to create a hunting experience like no other. His drive to explore his natural surroundings, his desire to work with people and his strong willingness to learn have left many very satisfied hunters with a trophy animal.
In northern British Columbia, Aaron guided for many of the most desirable game in the region. Stone sheep, moose, mountain goat, caribou, and grizzly bear of significant quality were all harvested in these remote parts of Canada's north. These mountains, in which he was living, reached into his prairie blood and he was hooked. Calling moose, planning a stalk on wise old sheep or sneaking up on herds of caribou, Aaron thrived in this environment and was very successful in his hunts.
Shortly after marrying Jessica Cowie, Aaron was hired by a renowned Alberta whitetail outfitter. Hunting came very naturally to Aaron in this environment, it was similar where he grew up in Whitewood, Saskatchewan. In Alberta, Aaron has guided many hunters to their dream buck. As well, in the winter, wolf guiding has provided a welcome challenge and has taught Aaron many things about harvesting these amazing creatures. The springtime has proven to be an excellent and very successful time to bait black bears in northern Alberta. Providing his services to several high-quality outfitters, Aaron has developed an understanding of what it takes to collect that once in a lifetime trophy.
Building on his highly developed techniques in game tracking, combined with his now renowned personalized and successful guiding services, Aaron has established himself independently as Fredlund Guide Service. Since Aaron and Jessica started taking on their own clients, they have dedicated themselves to give a 100% effort in not only providing a trip to remember, but also in working to get you a trophy animal.
2006 brought on yet another expansion in the services offered by Fredlund Guide Service. Aaron and Jessica moved to Tumbler Ridge BC and purchased a new hunting area. This area includes both foothills and mountains teaming with wildlife. FGS now offers Big Horn Sheep, Mountain Goat, Moose, Elk, Whitetail and Mule deer, as well as Black bear. This addition will prove only to satisfy their future customers with new and exciting opportunities.
Videos
A little about us