Preparations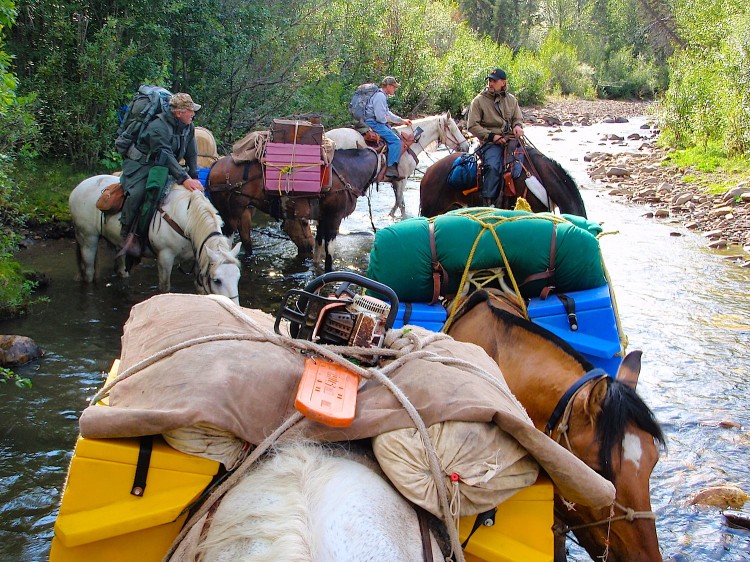 What to Bring
All hunts:
firearm (must be .24 caliber or greater with at least an 18.5″ barrel)
extra ammunition at least 40 rounds (airlines are hard on rifles you may need to adjust rifle)
hard gun case (durable enough to withstand airline abuse)
sleeping bag
personal first aid kit (optional)
personal hygienic gear (shaving kit, soap, etc.…)
hunting gear (knife, binos, game calls, scents, etc.…)
camouflage hunting apparel (including a spare set if available)
rain gear and small day pack
waterproof boots, rubber boots, and camp shoes
September and October Moose and Elk Hunts:
FLEECE OR WOOL HUNTING CLOTHES, NOTHINGELSE WILL DO!!!
 THIS WILL MAKE A HUGE DIFFERENCE ON THE SUCCESS OF YOU HUNT.
November Hunts:
warm winter clothing
warm winter boots (helps if they're waterproof)
Firearms
All Non-Residents of Canada must fill out a "Non-Resident Declaration Form" , and pay a small fee. This will allow you to enter with your Firearm
All US hunters bringing a firearm into Canada FORM 4457 -A CERTIFICATE OF REGISTRATION FOR PERSONAL EFFECTS TAKEN ABROAD prior to entry
No Pistols are allowed for hunting in Canada
Place your ammunition in your CHECK LUGGAGE, not in the gun case or carry on.
Hunting Regulations
Here is a link to the British Columbia Hunting Regulations
Accommodations
Our main camp at Stoney Lake is set up with a lot of modern amenities. Comfortable heated sleeping cabins, good dining facilities, and hot showers. Huguenot Camp is equipped with 4 cabins heated by would stove for hunters and guides. There also is a beautiful log main cabin where everyone eats and gets together talk about the day's hunt. Our Horseback hunts are based out of our Belcourt Camp, from there you may ride to one or more of our outpost cabins situated through the mountain valleys. It is important to be able to get dry and warm, this is a hunt but it is also a vacation.
Getting Here
Book your flight to Grande Prairie Airport (YQU), in Alberta. From here we provide transportation to and from our hunting camps in British Columbia